Caring for our churches, pastors, ministry leaders, and our communities.
Coaching, consulting, and helping churches get on mission with God's agenda.
Building relationships with churches and facilitating relationships between churches to achieve greater Kingdom impact.
Bringing together and mobilizing churches for strategic and catalytic engagement in their communities and world.
RBA's Women on Mission update…
JUNE & JULY  we will be collecting Clorox, Clorox Wipes, Gift Cards to Walmart to help Asheboro Men's Homeless Shelter, Shelter of Hope.  Monetary donations are accepted, and checks can be made to Shelter of Hope.
Collection dates:  Monday-Wednesday, August 1-3   —   9am ~ 2pm   at RBA Office  (please bring to office only during those dates)

REGION 5 RALLY at CROSS ROAD BAPTIST CHURCH
Thursday August 25, 2022        1566 Old Cox Rd       Asheboro, NC 27205
CLICK ON LINK BELOW TO REGISTER  ~  A MEAL IS PROVIDED, BUT YOU MUST REGISTER PRIOR TO EVENT
https://baptistsonmission.org/bom/region-rallies/region-5-nc-missions-rally-2022—asheboro/5828
PRAY NC PRAY ~ Thursday Courthouse Prayer Series        Thursday Mornings 7:20-7:35am      Historical Courthouse Lawn –  145 Worth Street, Asheboro
7/14 Brent Tysinger-Rushwood Church          7/21 Bruce McLanahan-Shiloh Baptist Church      7/28 Michael Trogdon-Kingdom Life Community Church                   8/4 Mark Wilburn-Balfour Baptist Church       8/11 Todd Daniel-Faith Christian School Administer       8/18 Boyd Byerly-Sunset Avenue Church of God
Special Project Grants grant applications are now open and will remain open until August 15.
The grants are only for NC Baptist entities affiliated with the NC Baptist Foundation, Incorporated and/or the Baptist State Convention of NC.
For more information and how to apply, visit their website: https://www.ncbaptistfoundation.org/special-project-grants/
IGNITE RANDOLPH
OCTOBER 15, 2022    ~    BICENTENNIAL PARK, DOWNTOWN ASHEBORO
Keep up with the latest details: https://www.facebook.com/IgniteRandolph/
To register for the event, click on the above "Registration" and enter your information. 
Want to know more about d-Life? Visit: https://www.livethedlife.com/#/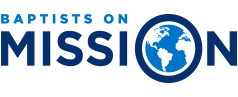 UKRAINE UPDATE…
We also ask that you prayerfully consider helping through giving. On faith, Baptists on Mission has committed to send a significant amount of funding to assist people in the region. These funds are being used to purchase food, medicines, medical supplies, hygiene items, baby food, and other items to assist displaced Ukrainians. Through a trusted Christian partner, we have established ways of getting these items into Ukraine and to the local churches who are caring for internally displaced refugees. One way we are helping is through providing ready-to-eat meals, as many have no easy way to prepare food themselves. Tons of flour, yeast, and salt are being purchased and sent to local bakeries in the Ukraine, where it is made into loaves of bread. Individuals then receive a loaf of bread, a jar of sausage spread (a local favorite), and part of a cake, which will feed them for a day. We can provide this meal for approximately $2 US. Your gifts to Baptists on Mission-Ukraine Crisis Relief will be a blessing to thousands of hurting people in the name of Christ. 100% of what you give will go to help meet this great need.
Consider giving to help those in need. To make a contribution, please make your check payable to Baptists On Mission, designated for Ukraine Crisis, and mail to: Baptists on Mission, Baptist State Convention of North Carolina, P.O. Box 1107, Cary, NC 27512. You may also give online www.baptistsonmission.org/ukraine-crisis/donations.
To register as a volunteer or receive updates, www.baptistsonmission.org/ukraine-crisis. You may also receive updates on our Facebook page https://www.facebook.com/ncmissions.
Send Relief, a cooperative ministry between the International Mission Board and the North American Mission board, is working with local Baptist partners in Ukraine to care for displaced families in desperate need of help and hope.
For more information, visit:  www.SendRelief.org.
Find out more about the "Every Child Foster & Adoption Ministry" through Baptist Children's Home.                     https://vimeo.com/679196910/e0d5cb4a02
Hear the heartwarming story of the DeHart family and why they chose to adopt.                 https://vimeo.com/647322227
Pastor Sermon Resources  www.every-child.org/pastors
Baptist Children's Homes of North Carolina and the Baptist State Convention of North Carolina have come together to offer EVERY CHILD Foster & Adoption Ministry. Our mission is to ensure that every child in North Carolina receives the caring home he or she deserves.
With approximately 17,000 children in the North Carolina foster system, we believe that the church is the answer! We train and license couples in churches to be foster families for these boys and girls who are in desperate need. We also work with pastors and their staff to establish a foster and adopt ministry within their churches to surround the couples and the children they foster with the support needed to help them thrive.
For more information call Dr. Mark Smith at 828-450-9136 or visit www.every-child.org
Watch the recent Central Carolina Bible Conference held at Balfour Baptist Church 
Click on the links below:
Rev. Michael Barrett (in place of Dr. Don Whitt):https://player.vimeo.com/video/650853529?h=67eb7176cc&badge=0&autopause=0&player_id=0&app_id=5847
Dr. Joe Arthur: https://player.vimeo.com/video/650939049?h=8813fb5d5c&badge=0&autopause=0&player_id=0&app_id=5847
Dr. David Gallamore:  "https://player.vimeo.com/video/651360176?h=2df3bfc977&badge=0&autopause=0&player_id=0&app_id=58479
It's time to go and tell: Jeff Joyce featured guest on Christian Living podcast
Associational Mission Strategist Jeff Joyce of the Randolph Baptist Association is the featured guest on the Christian Living podcast called "Love & Encouragement To Live By."
During the interview, Jeff shares his journey deeper into missions through the course of his ministry. He shares tips and ideas of how to further incorporate living out the "go-and-tell" charge given by Jesus in Matthew 28.
You can access the episodes by visiting LoveAndEncouragement.com/episodes
"Love & Encouragement To Live By" launched in 2021 to bring love and encouragement to all those who tune in and watch or listen.
The weekly Christian Living episodes are cohosted by Tammy Thompson, a Christian author under the pen name T. S. Thompson, and Jo Heather Dodson, a whole-life Christian coach who resides in Randolph County. Find out more at LoveAndEncouragement.com.
Need a DVD Bible Study?
Check out the vast library at Women's Missionary Union website: https://www.wmunc.org/bible-study-lending-library
Global Hunger Relief
(GHR) is an initiative of Southern Baptists. GHR-funded projects combat hunger in North America and around the world in a wide variety of ways, from participating in disaster relief to addressing chronic hunger, from eliminating urban food deserts to helping women rescued from sex trafficking—and much more.  To see how you can help support this initiative, visit their website at https://globalhungerrelief.org/ 
3 Circles
A versatile tool for sharing the gospel.  Click Here to see an easy way to have a conversation about the gospel.
Living the D-Life
What if you could successfully equip and empower everyone in your ministry for a lifestyle of disciple-making?
This is the purpose of D-Life. D-Life is a simple, biblical, and reproducible process for equipping every believer for a lifestyle of disciple-making.
To learn more, visit:   http://livingthedlife.com/
WHO'S YOUR ONE?
Imagine the impact if every Christian had ONE person they prayed for and shared the gospel with. Who are you committing to pray for?
Learn more at:  https://whosyourone.com/
Sponsored by the NAMB, North American Mission Board, SBC
Let's work together!
Randolph Baptist Association
PO Box 2167, 350 N. Cox St. Suite #10
Asheboro NC 27204
Phone: 336.625.4175